Friday 15 June 2018 Dulwich Newsletter 


Dear Parents, 
It seems extraordinary that I am writing the final newsletter of the year to you. What a year it has been! We are very proud of the achievements of the students and staff, and feel well supported by our DCB parents. I hope you received my letter about the hugely positive results from the surveys, along with the resulting action points which we will address to keep improving.
This week has been full of special events, such as the Early Years 'Leavers' Assemblies'. The children remembered the songs and poems very well and performed them with gusto. The Riviera assembly was particularly moving, with so many enthusiastic children and parents in the hall for the last time. We very much look forward to welcoming our Little Riv and Riviera community to Legend Garden in August and having all our children on the same site. The works are progressing well.
Many of our students have experienced transition days this week and I am grateful to all the teachers and TAs for making this so meaningful. Our Year 6s, for example, have spent time in the Senior School and are now more relaxed and excited about the big move. The Year 6 Graduation took place on Thursday and I thanked all the Junior School teachers and assistants for their hard work in helping our students enjoy a smooth journey through the school. Ms. Grant was on great form and dispensing wise words right to the end.

Last Friday saw the Music and Drama Awards and on Monday the Sports Awards. Thank you to Mr. West, Mr. Kraetzer and their departments, and our Events Team. The former took place at the Corbis Hotel and the night ran smoothly, with our superb musicians providing the entertainment in amongst the prizes. Michael S won the Award for 'Outstanding Achievement and Contribution to Music' and Brian Z, who played the erhu beautifully on the night, won the 'Junior School Most Outstanding Performance'.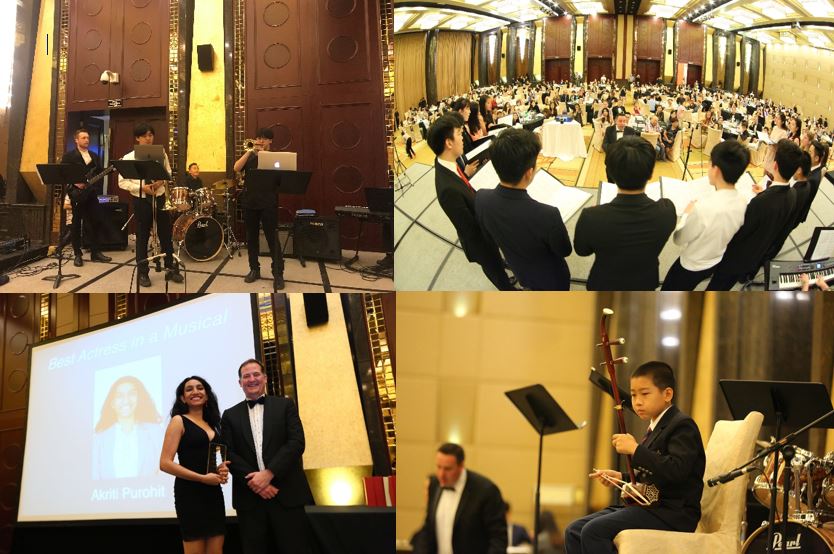 On Monday Mr. Lowish became Coach of the Year for 2017-18 and the Boys' Varsity Football Team claimed Team of the Year for the second year running, following their ACAMIS success in Shanghai and powerful run of wins against Beijing opposition.

As part of our ongoing collaboration with local schools, I had the privilege to be invited to visit Beijing No. 15 School, together with DCB teachers from both the English and Chinese departments. The school celebrates Chinese culture in a variety of ways, including a school gallery of ancient works, and the study of Peking Opera as an extra-curricular activity. We plan for our students to visit and learn how to curate and speak on art history. We think an educational exchange could be a powerful tool for long-term learning and development, and we look forward to further links with other educational establishments.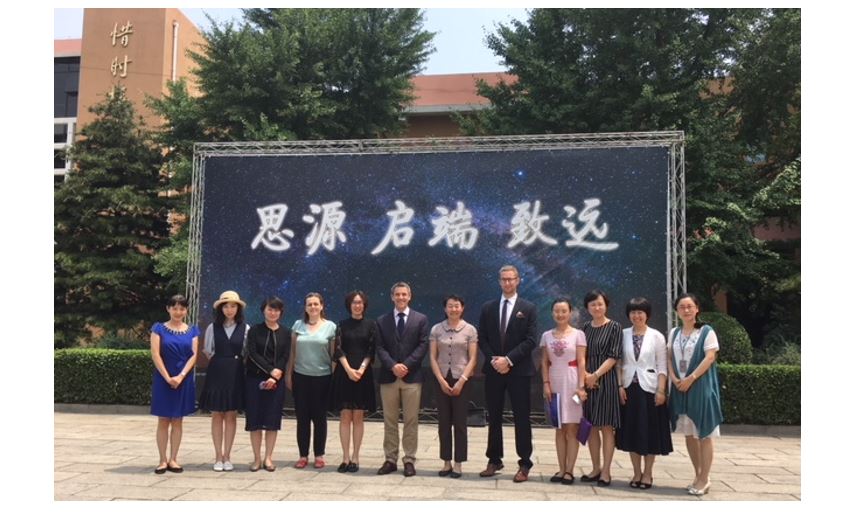 In amongst the assemblies, leavers' speeches and Prizegivings this week, it was a pleasure to view the Year 9 projects, the culmination of so much hard work, and to enjoy the well crafted Year 10 GCSE drama performances. Commendation to all Year 9s and the teachers who guided them, and to the Year 10 drama students.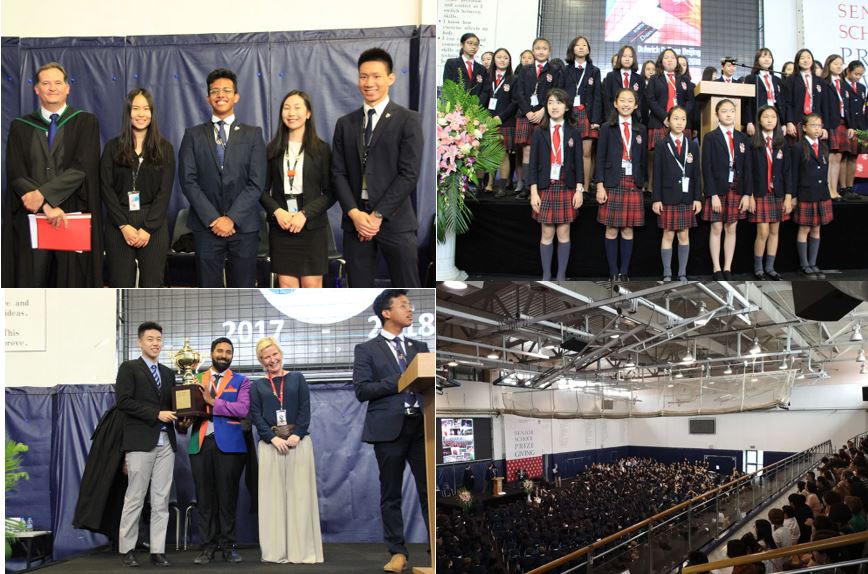 Our Junior School Under 10s DCB-China Club football team won their Plate Competition and also grabbed a Fair Play award at the weekend. Well done, boys!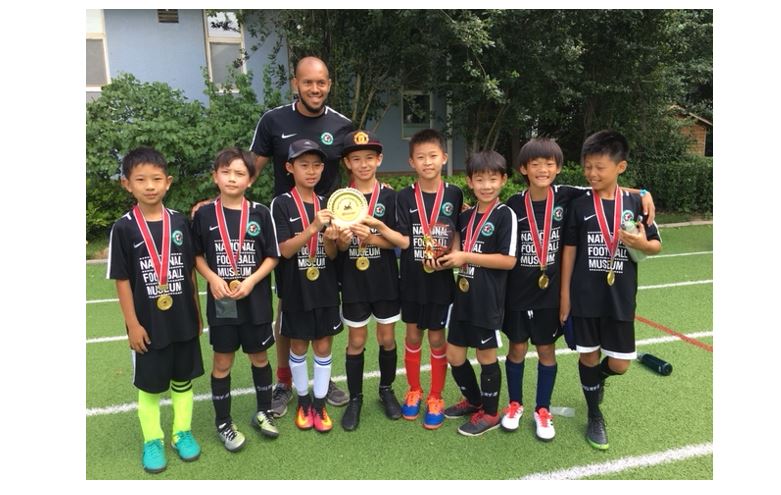 Finally, a fine tradition at the end of the summer term, established a few years ago now, is the annual staff versus parents cricket match. It was the tightest score for some years but the staff just squeaked a win by 7 runs. Mike Gatting couldn't be there but the parents brought in a couple of effective 'ringers' to swell their numbers and add some power! Amit Purohit has been the driving force behind this annual event and we shall miss his energy for the cricket and the post-match camaraderie next year.
The final newsletter also means, sadly, that it is time to say farewell to those leaving the wonderful DCB community this year. We had a staff farewell for Ms. Grant on Thursday, which celebrated her twelve years of service to the school. We wish our students, parents and staff who are leaving us the very best for the future and sincerely hope that you will stay in touch.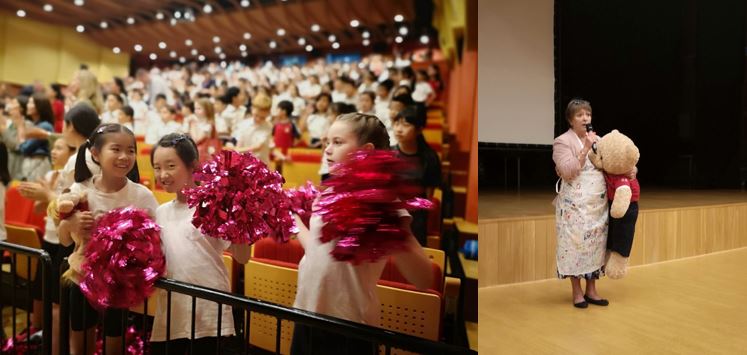 I would like to thank everyone who has contributed to DCB's journey this academic year, from staff, students and parents to the unsung heroes such as our ayis, cleaners, guards and nurses. On a personal note, I would like to give a special end-of-year thank you to my assistant here at DCB, Ms. Nina Zhou, who is invaluable in all she does for me and the College.
May I wish you all a super holiday, wherever you go, and whatever you are doing. I hope you travel safely and I look forward to welcoming our students back on Thursday 16th August.
Thank you for all your support throughout this successful year.
Kind regards,

2018 Founder's Day Photo Competition - And The Winner Is…
We would like to congratulate the winner of the 2018 Founder's Day Photo competition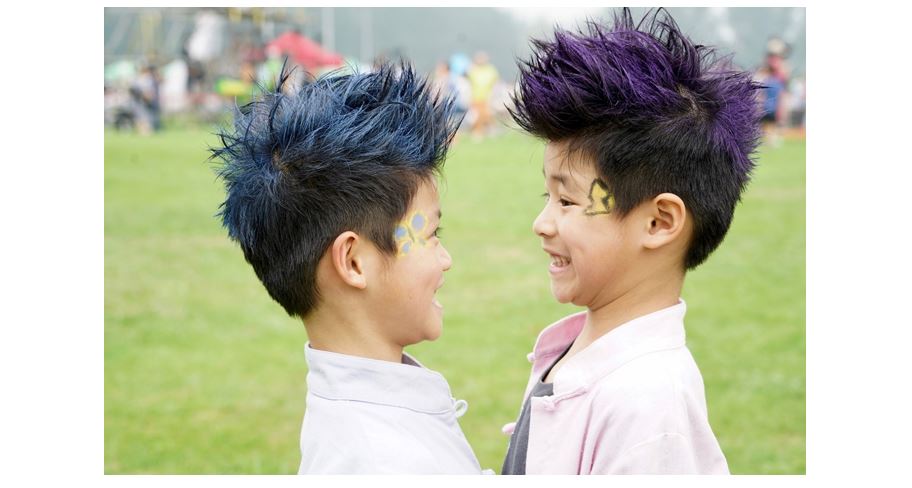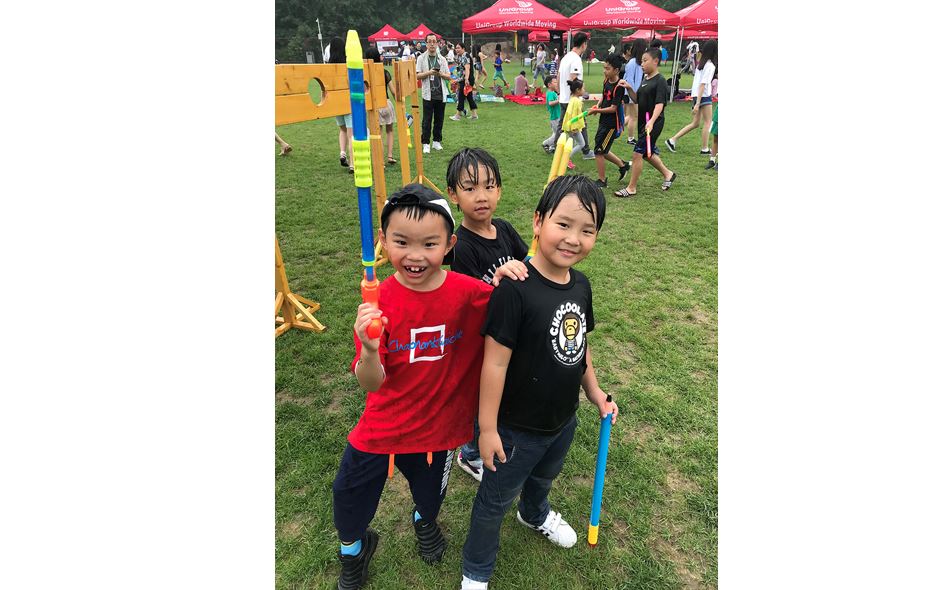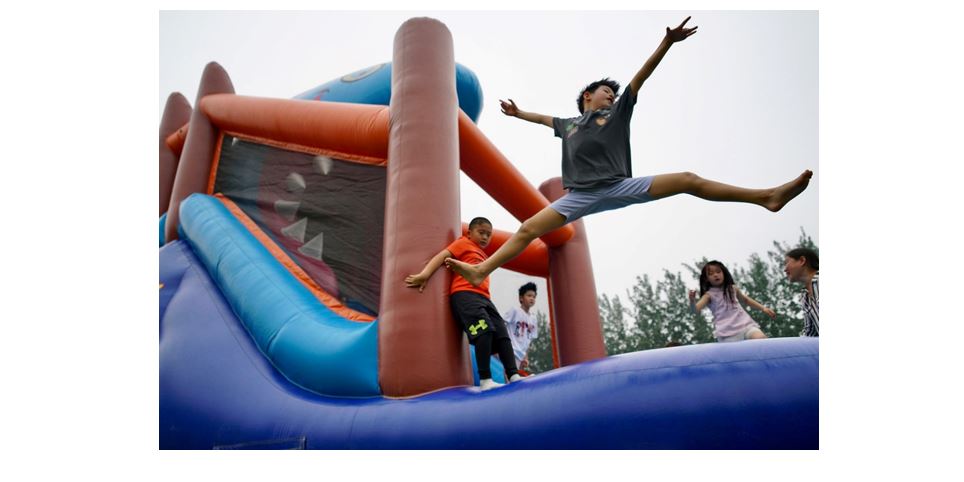 Thank you to our panel of judges: Ann Carmichael, Joseph Stewart, Jacob Dong, Mark Pankratz
We are looking forward to receiving  even more submissions next year! 
Thank you to Hulu for sponsoring the main prize!
Have a lovely summer!
DCB Marketing and Events Team
Junior Blue Skort replaced by Tartan Skort from August 2018. Also available for Senior School Students (Years 7-11)
From the beginning of next academic year,   we will be replacing the Junior Blue Skort with the much smarter Junior Tartan Skort (see photo below).
The new stock will be in school ready for  the Uniform Week on August  9 – 15, 2018.
We will have a change over period until the end of the Term 1. 
Old blue skorts can be donated back to DCB and will be used for charity donations. 
While it is officially for Junior School, we would also allow Senior students who prefer this option from a comfort/safeguarding perspective to  purchase, as it will be available in larger sizes.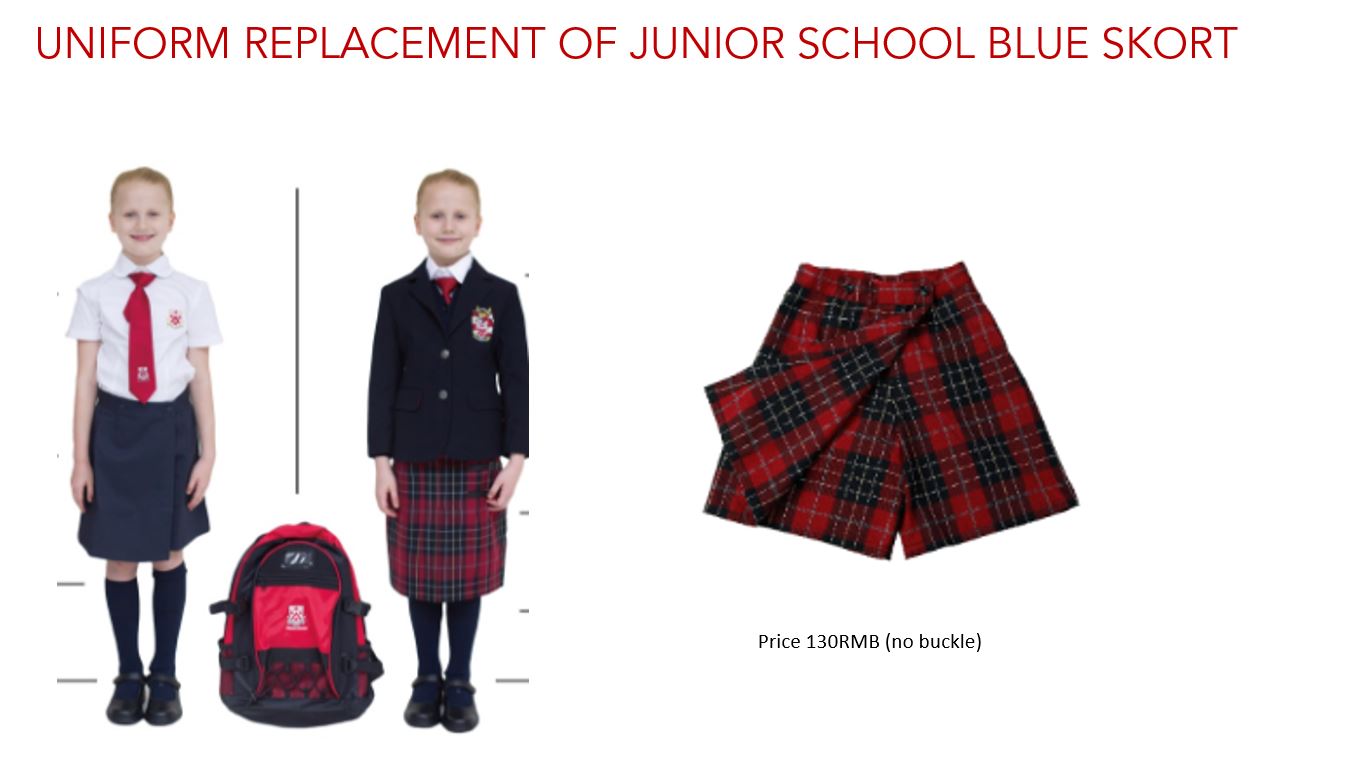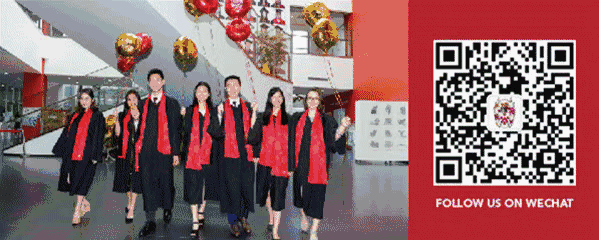 Copyright © 2016 DULWICH COLLEGE BEIJING. All rights reserved. 
BEIJING LEGEND GARDEN CAMPUS
89 Capital Airport Rd, Shunyi District, Beijing, 101300
BEIJING RIVIERA CAMPUS
1 Xiang Jiang North Rd, Jing Shun Rd, Chaoyang District, Beijing, 100103